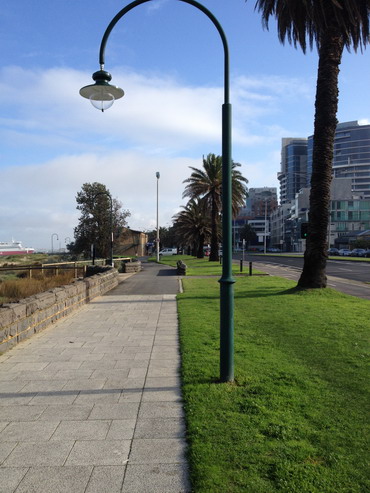 Brighton Lantern
The Brighton lantern is a locally made product, manufactured from spun aluminium with an acylic diffuser,
suitable for parks,gardens, car parks, it is available in two sizes, and comes with various types of control gear.
Available with standard control gear and LED'S.


RMBRIGHTON MK1 ES 525. 70w shade is 525mm diameter
RMBRIGHTON MK2 ES 405 70w shade is 405mm diameter
RMBRIGHTON MK1 LED 525 2 x 13w Osram Prevaleds
RMBRIGHTON MK2 LED 405 2 x 13w Osram Prevaleds


Mounting 3/4BSP thread

Picture shown is of the Brighton LED installed along the Port Melbourne foreshore in Victoria.
Models
Dimensions
W525 x H500 Large W405 x H500 small